The small storage module located in the front of the cart.
Front Chest
Edit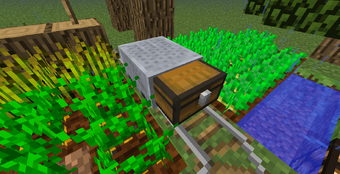 Standart Hull with a Front Chest. The Wooden Hull is a minimum requirement. This Modul has 12 Storage Slots.
This is how its made:
You need 4 Large Chest Pane, 4 Chest Pane and 1 Chest Lock.